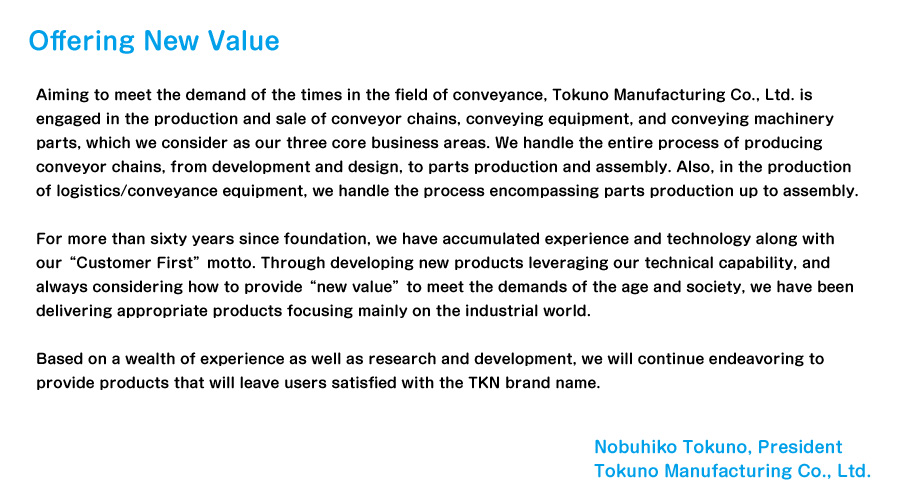 We offer the highest value to our customers.

We endeavor to make continuous improvements to our quality and environmental management systems.
We consistently seek improvements in quality, cost, lead time, technology, and service, to earn customer confidence.
We endeavor to prevent pollution, giving due consideration to the environment.
We observe environment related laws as well as requirements to which we have agreed.
We disclose these policies to the public and involve all our employees in achieving them.
ISO9001:2008 certification acquired
ISO14001:2004 certification acquired